Hydrogel network synthesis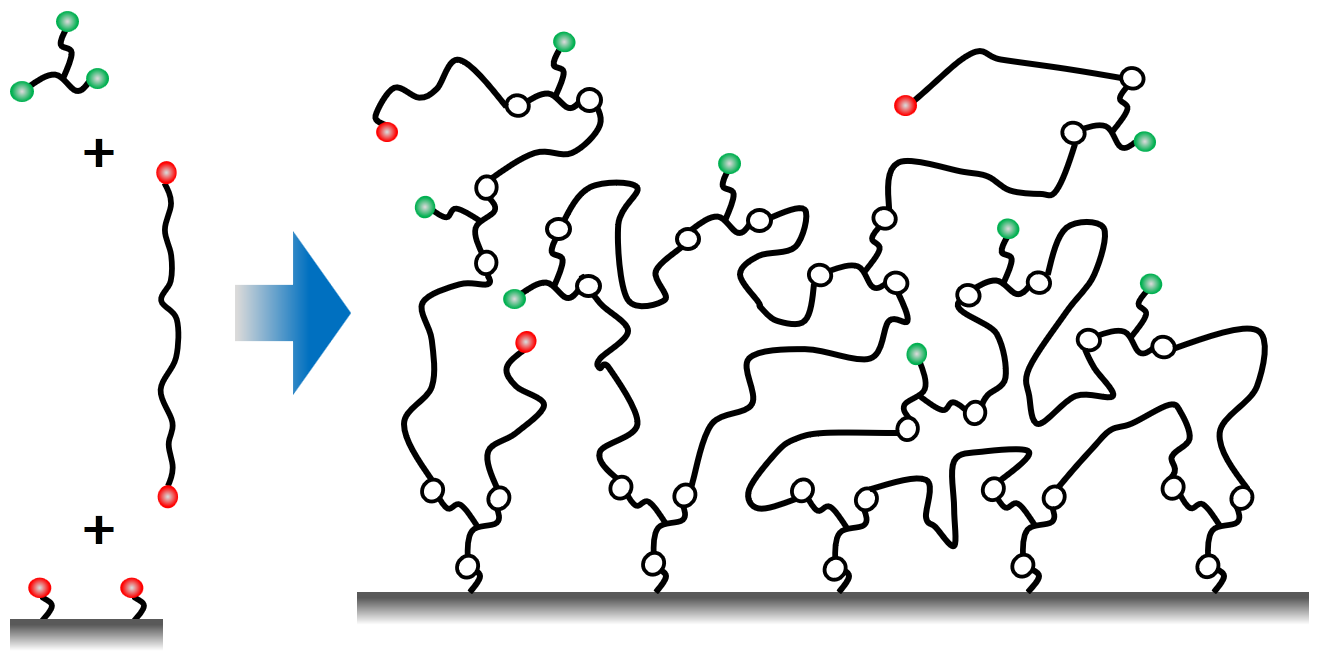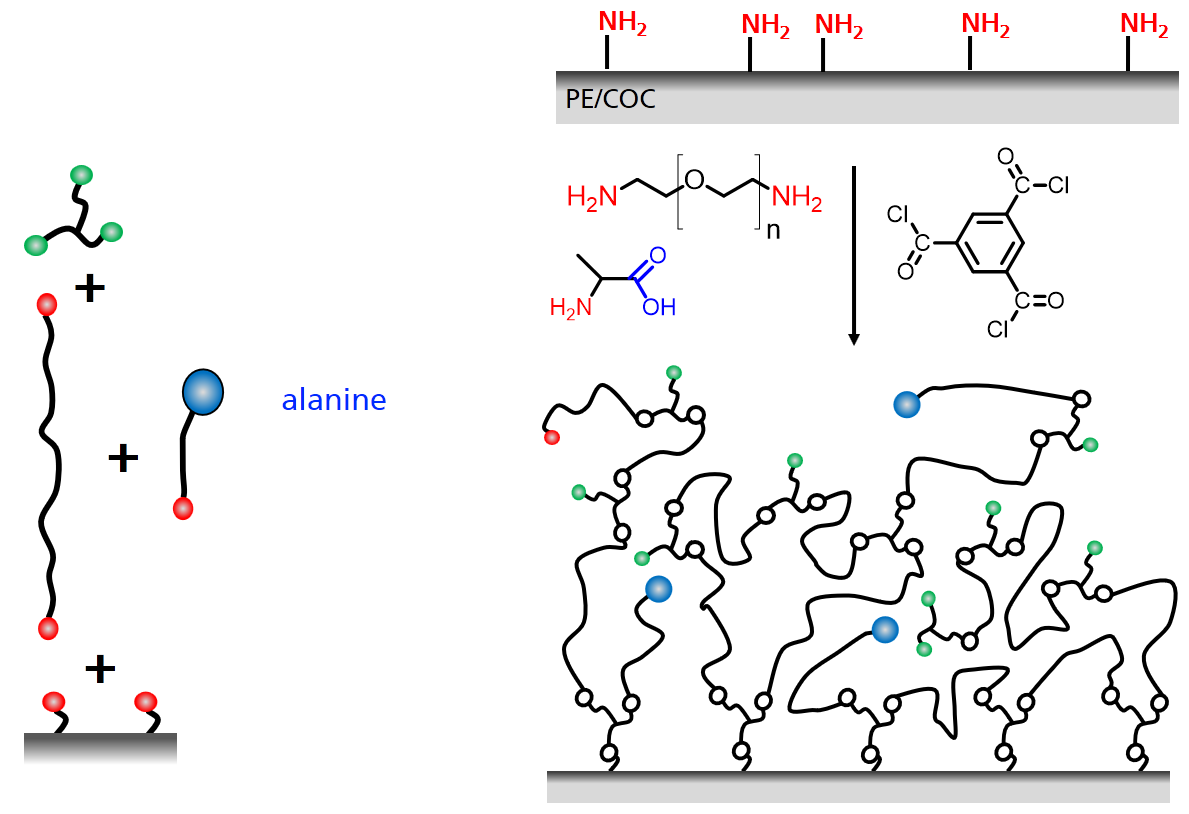 Proteins often denature if they interact with surfaces. The so-called unspecific interactions between proteins and surfaces are usually responsible for the denaturation. Looking at a polymer surface and a protein on a molecular scale shows that the many possible interaction sites gives a good reasoning for this effect.
These unwanted interaction are extremely small with hydrogels.A hydrogel network with a sufficient pore size can host proteins. These hydrogels provide proteins with their natural environment which keeps them in their functional state.
The networks can be constructed from long bifunctional branch molecule which are connected to each other and to the surface by trifunction linkers as shown in the scheme. Depending on the details of how the reaction is carried out some of the functional groups remain at the end and can be used for the immobilization. In this way the concentration of the immobilization sites and also network desity can be tailored (Hydrogel Nanofilms for Biomedical Applications)
Adding additional components to the reaction can modify the simple scheme and provides even more freedom for the design the structure of the network. For example, a hetero-bifunctional modifier get incorporated into the network if one of the two functional groups can take part in the network formation reaction. With this scheme the concentration of functional groups for immobilzation can be tuned or a new type of group can be introduced. The example in the scheme shows a network which is formed from diamino-PEG and a triacid chloride. An amino acid (alanine) also reacts with the acid chloride and increases the concentration of carboxylic acid groups in the network.